Petit pain de plate-forme formant la machine
Petit pain galvanisé de plate-forme de plancher de panneau automatique de toit formant la machine, formant le processus de cet équipement est excellent et logique, et les produits finis apprécient la force et la qualité élevées. Toutes les pièces électriques de marque célèbre de cette machine assure la performance stable et la longue durée de cette machine.
Flux de travail:
Decoiler - Guide d'alimentation - Rouleau principal formant la machine - Système PLC Contol - Coupe hydraulique - Table de sortie


Paramètres techniques:
| | |
| --- | --- |
| Raw material | Galvanized, PPGI |
| Thickness of Coil Sheet | 0.8 --1.5 mm |
| Main Motor Power | 22.5kw |
| Forming Speed | 10--12m/min |
| Hydraulic Station Power | 3kw |
| Quantity of Stands | About 28 groups |
| Hydraulic Pressure | 10~12Mpa |
| Controlling System | PLC |
| Index Error of Length | 10m±2mm |
| Total Weight | About 18000kg |
| Voltage | 380V 3 phase 60Hz or to the buyer's requirement |
Photos de machine: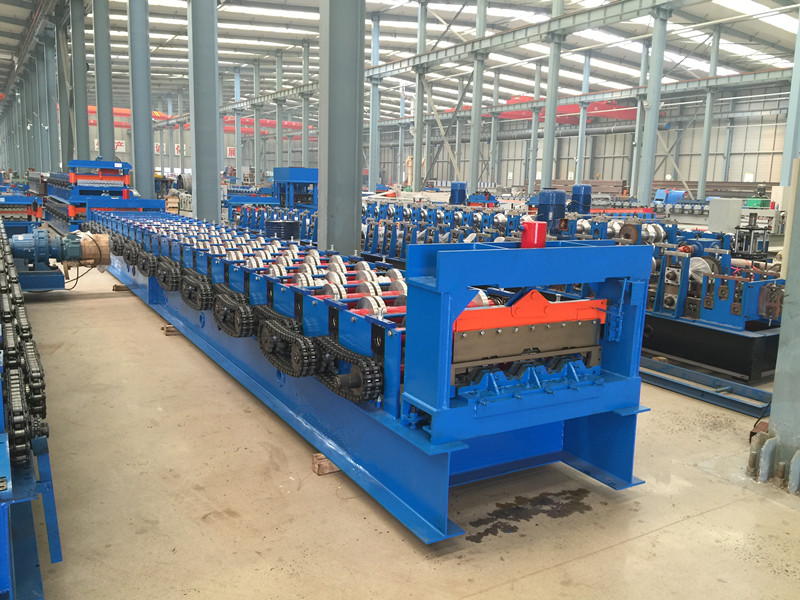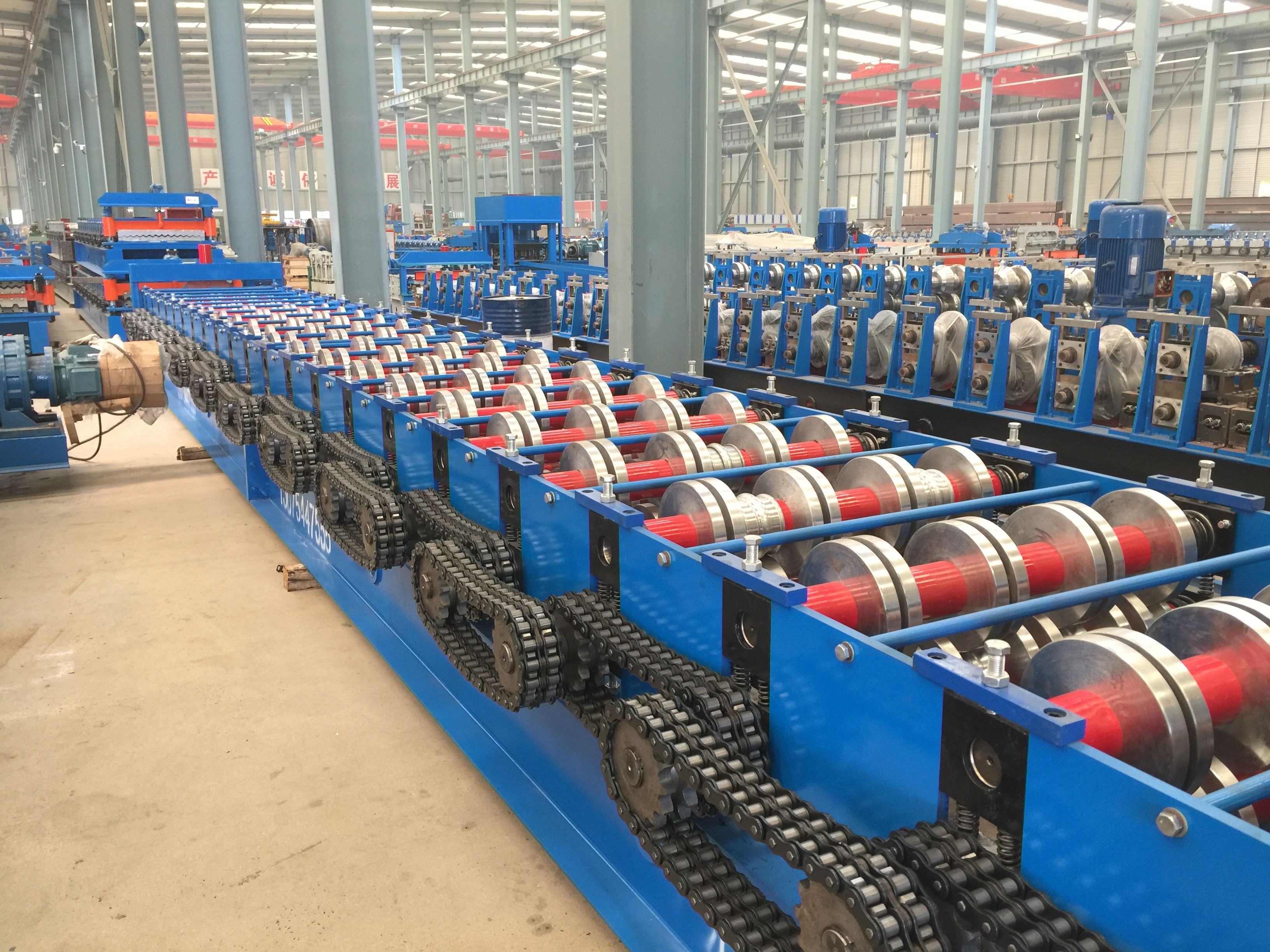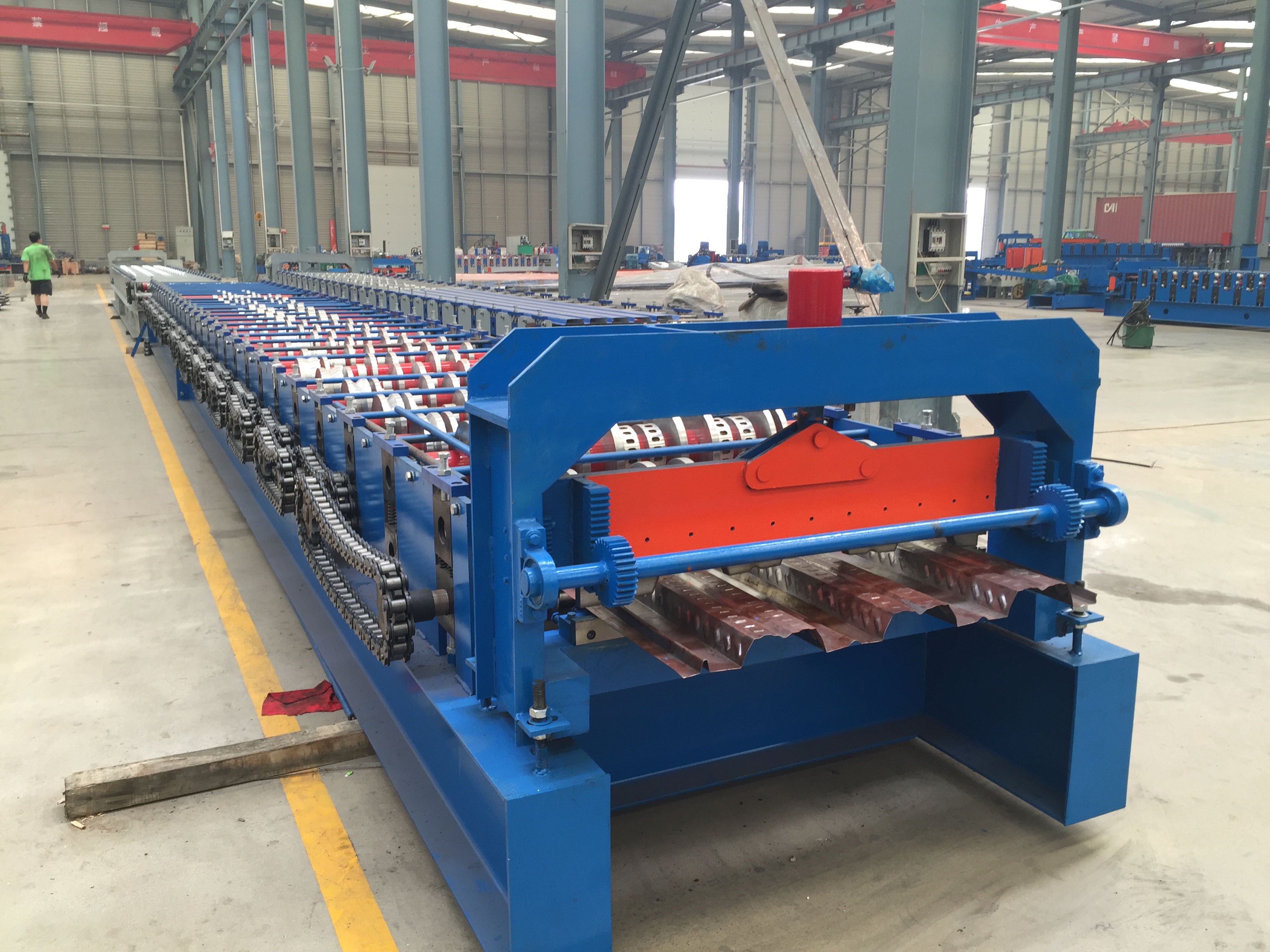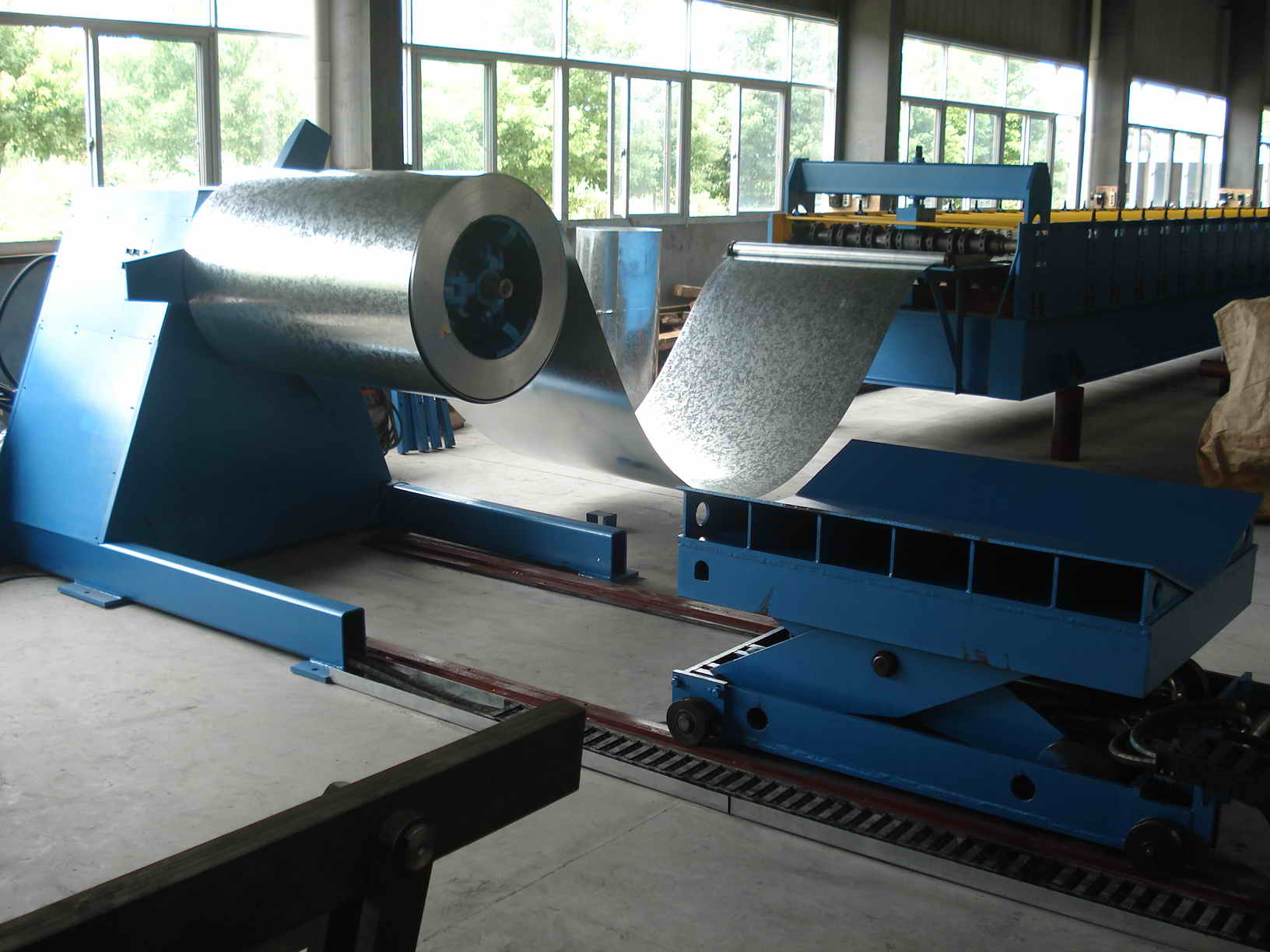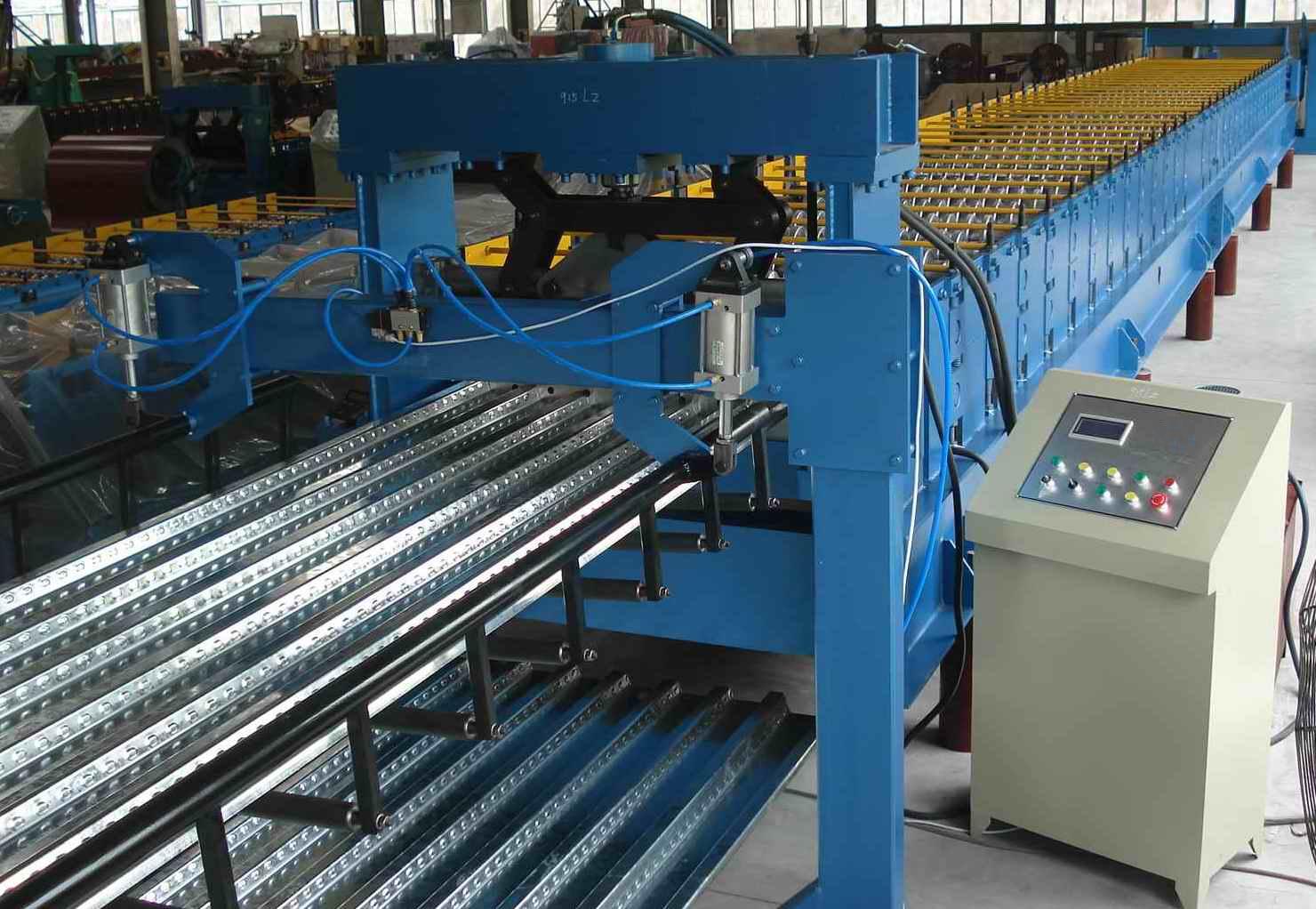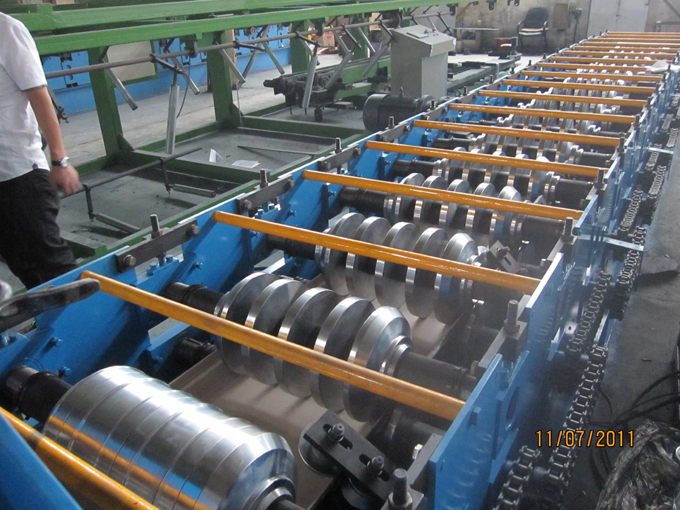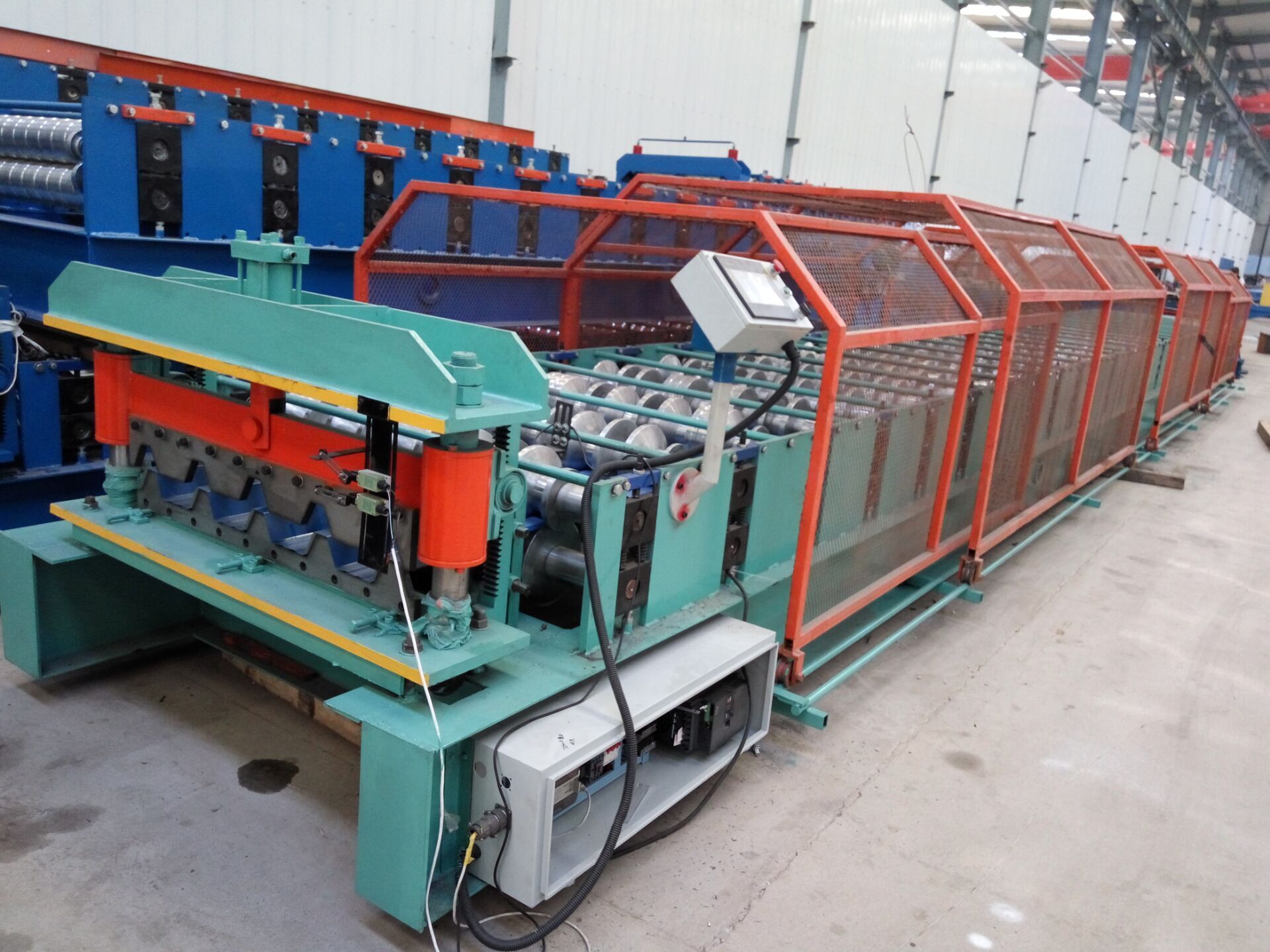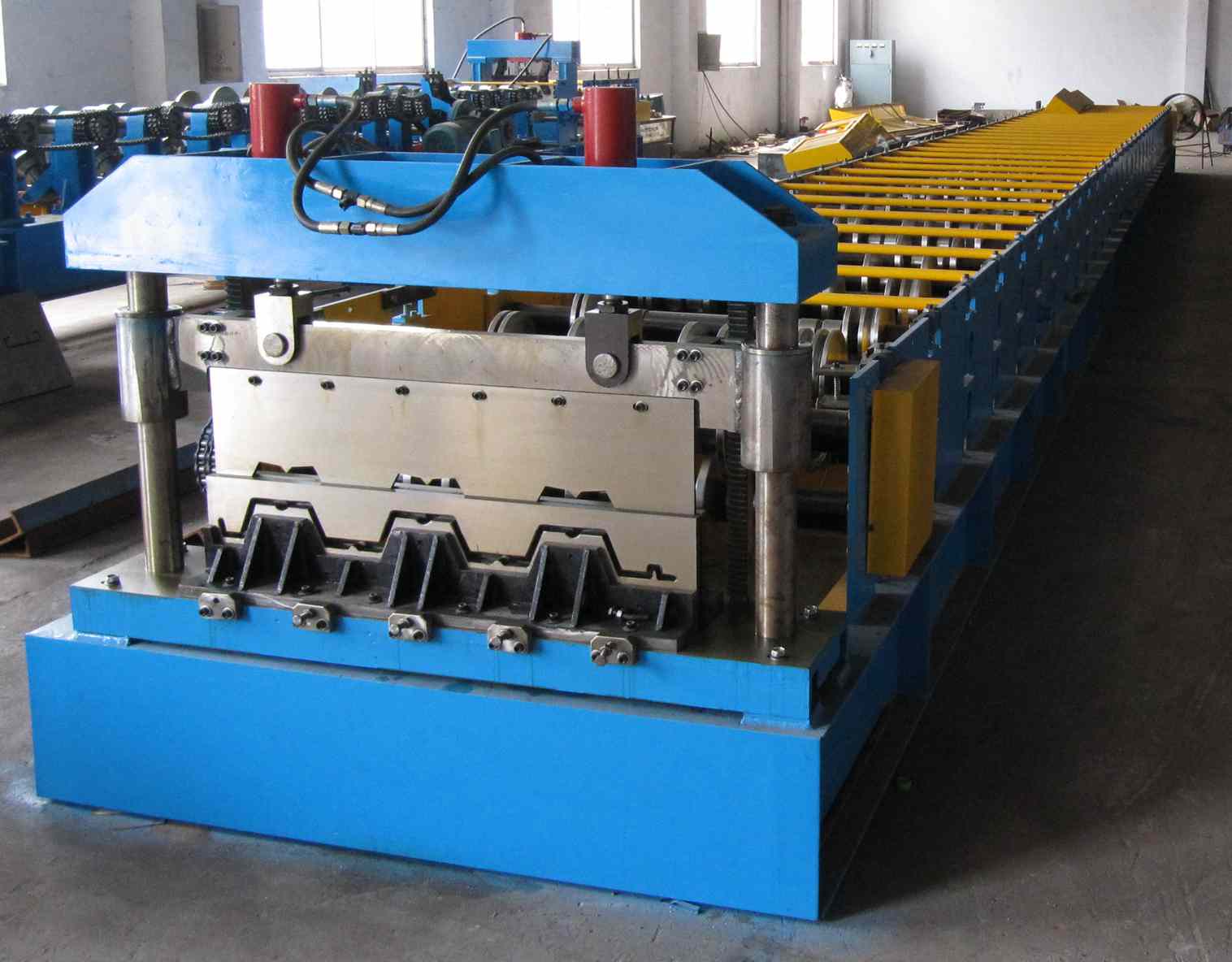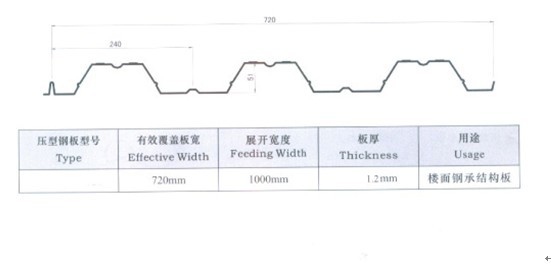 Informations sur la société:
MACHINES DE YINGYEE ET SERVICE DE TECHNOLOGIE CO., LTD
YINGYEE est le fabricant spécialisé dans diverses machines de formage à froid et lignes de production automatiques. Nous avons une équipe merveilleuse avec une haute technologie et d'excellentes ventes, qui offrent des produits professionnels et un service connexe. Nous avons prêté attention à la quantité et au service après-vente, nous avons reçu de très bons commentaires et honoré les clients. Nous avons une grande équipe pour service après-vente. Nous avons envoyé plusieurs patch après l'équipe de service à l'étranger pour terminer l'installation et l'ajustement des produits.

Nos produits ont déjà été vendus dans plus de 20 pays. Comprend également les États-Unis et l'Allemagne.
Produit principal :
Rouleau de toit formant la machine

Rouleau de porte de volet roulant formant la machine

C et Z purlin rouleau formant la machine

Tuyau de descente formant la machine

Rouleau de quille légère formant la machine

Cisaille

Dévidoir hydraulique

Cintreuse

Machine à refendre
FAQ:
Formation et installation:
1 Nous offrons un service d'installation local en payant, frais raisonnables.
2 Test QT est le bienvenu et professionnel.
3. manuel et en utilisant le guide est facultatif si aucune visite et aucune installation.

Certification et après service:
1. Faites correspondre la norme de technologie, ISO produisant la certification
2. Certification CE
3. 12 mois de garantie depuis la livraison. Planche.

Notre avantage:
1. Court délai de livraison
2. Communication efficace
3. Interface personnalisée.
Groupes de Produits : Petit pain de feuille de toit formant la machine > Chaussée du pont profileuse