Machine à rouler les filets modèle Z28-80
Ce modèle est largement salué pour son prix raisonnable, sa facilité d'entretien et sa haute qualité. Outre le processus axial et radial, il est utilisé pour traiter un boulon régulier et irrégulier, une vis, etc. avec un rouleau de gaufrage en option. La vis traversante fabriquée avec cette machine dans la base de pièces standard ZheJiang a été exportée aux États-Unis, au Canada et en Europe.
Paramètres techniques:
| | | | |
| --- | --- | --- | --- |
| Pressure of Roller max. | 150KN | Rotary Speed of Main Shaft | 36,47,60,78(r/min) |
| Working Dia | 4-48mm | Feed Speed of Movable shaft | 5mm/s |
| OD of Roller | 120-170mm | Thread Length | (no limits) |
| BD of Roller | 54mm | Main Power | 4kw |
| Roller Width max | 100mm | Hydraulic Power | 2.2kw |
| Dip Angle of Main Shaft | ±5° | Weight | 1700kg |
| Center Distance of Main shaft | 120-240mm | Size | 1480×1330×1440mm |
Images de machine: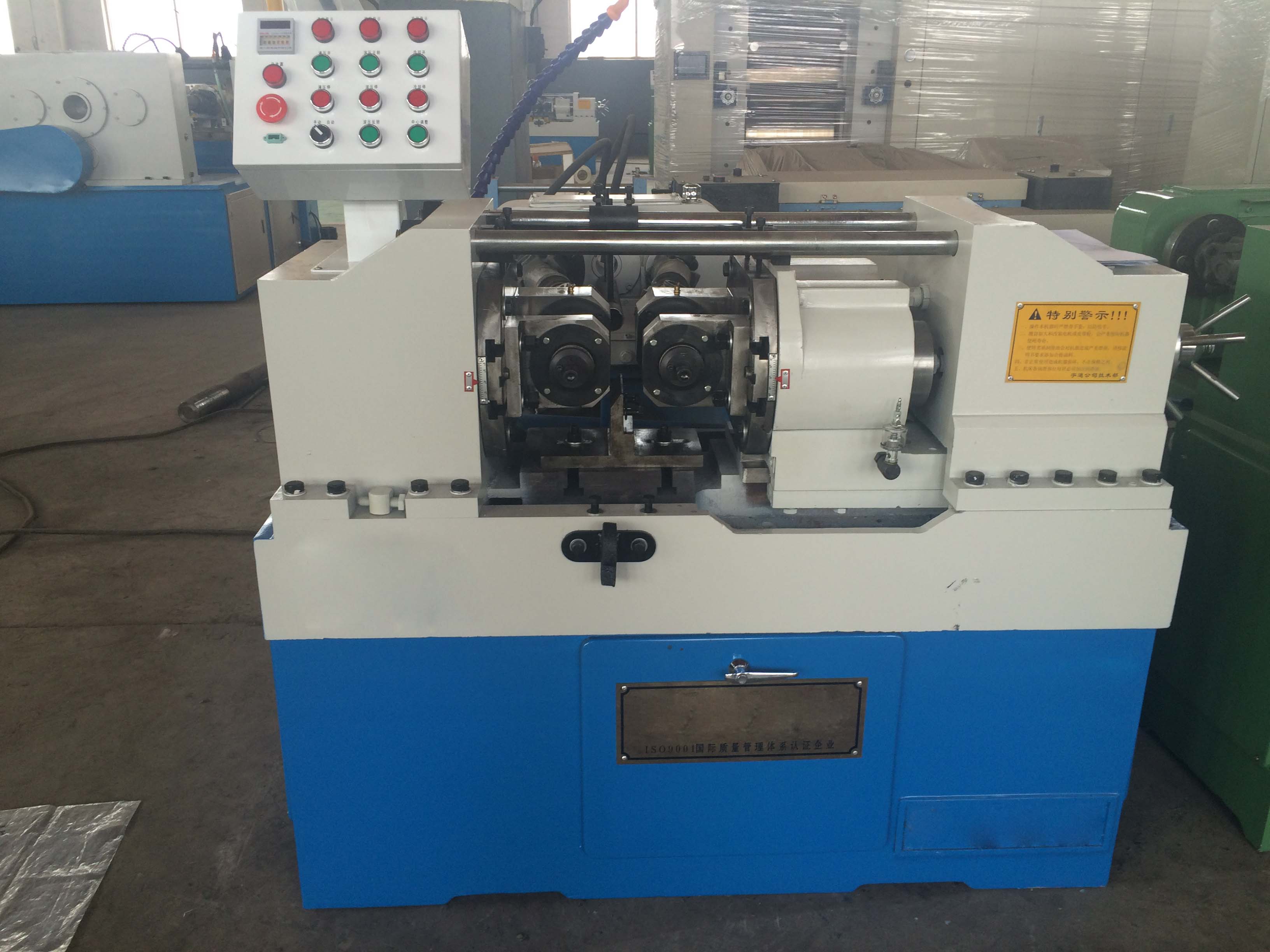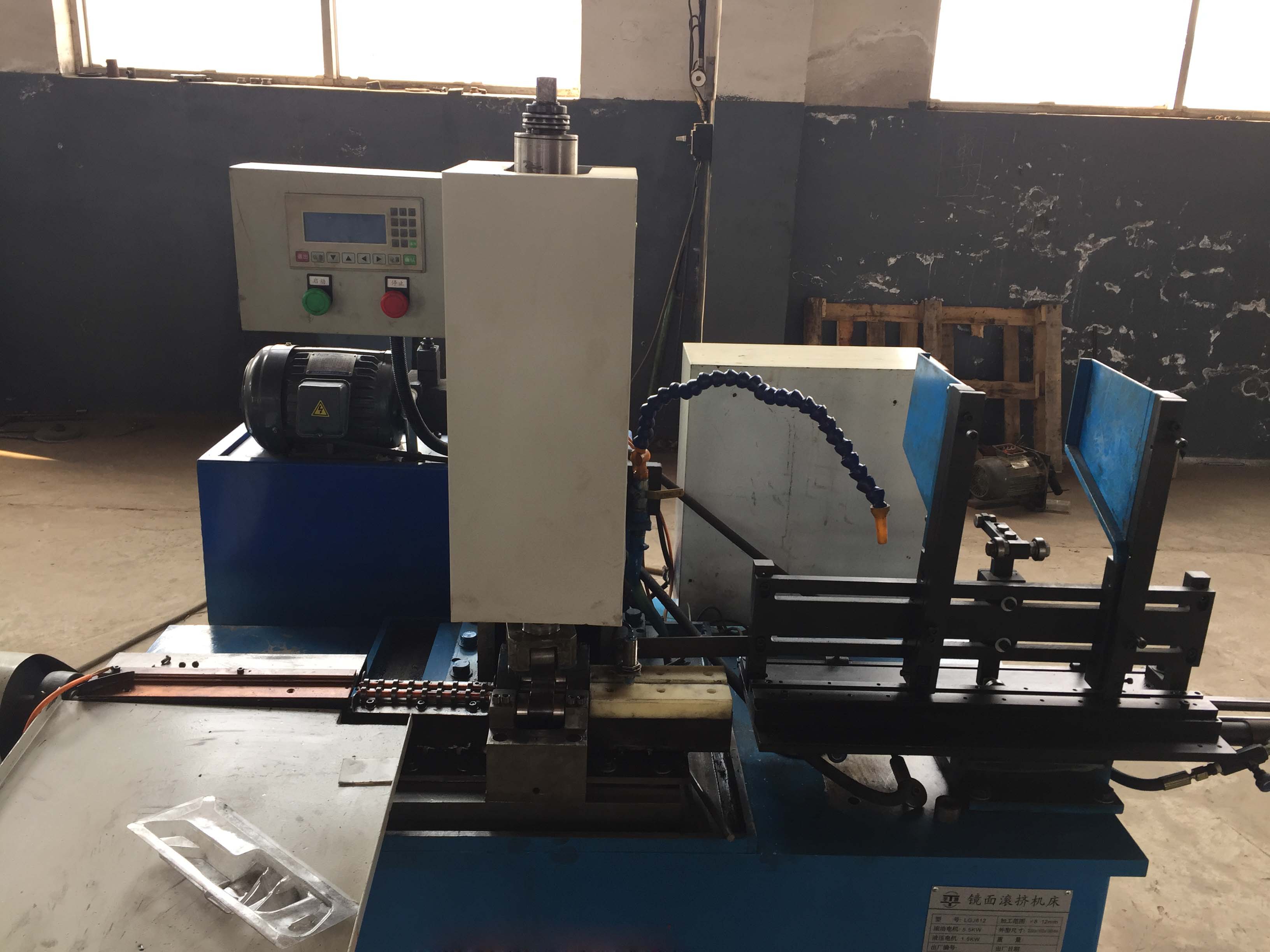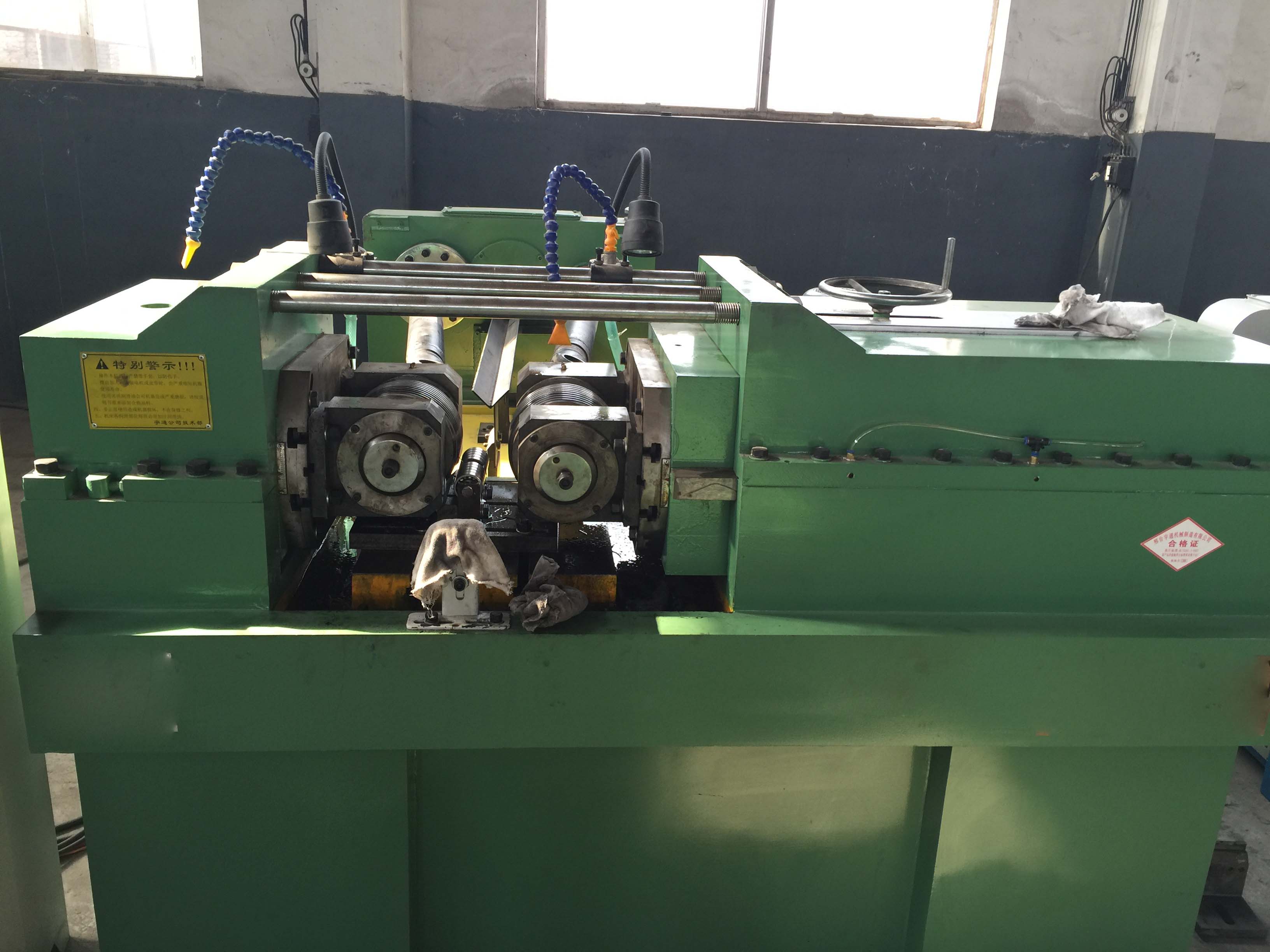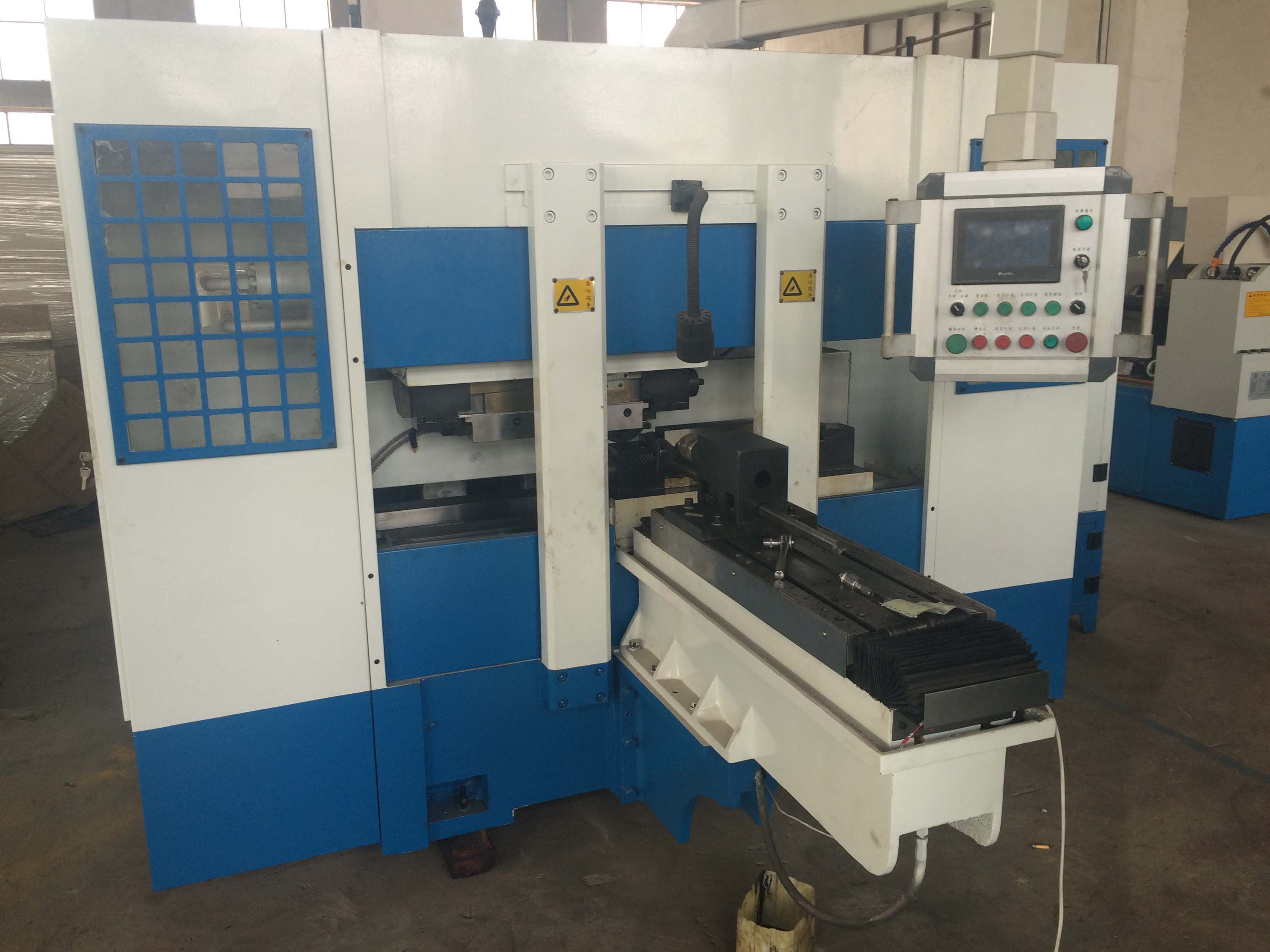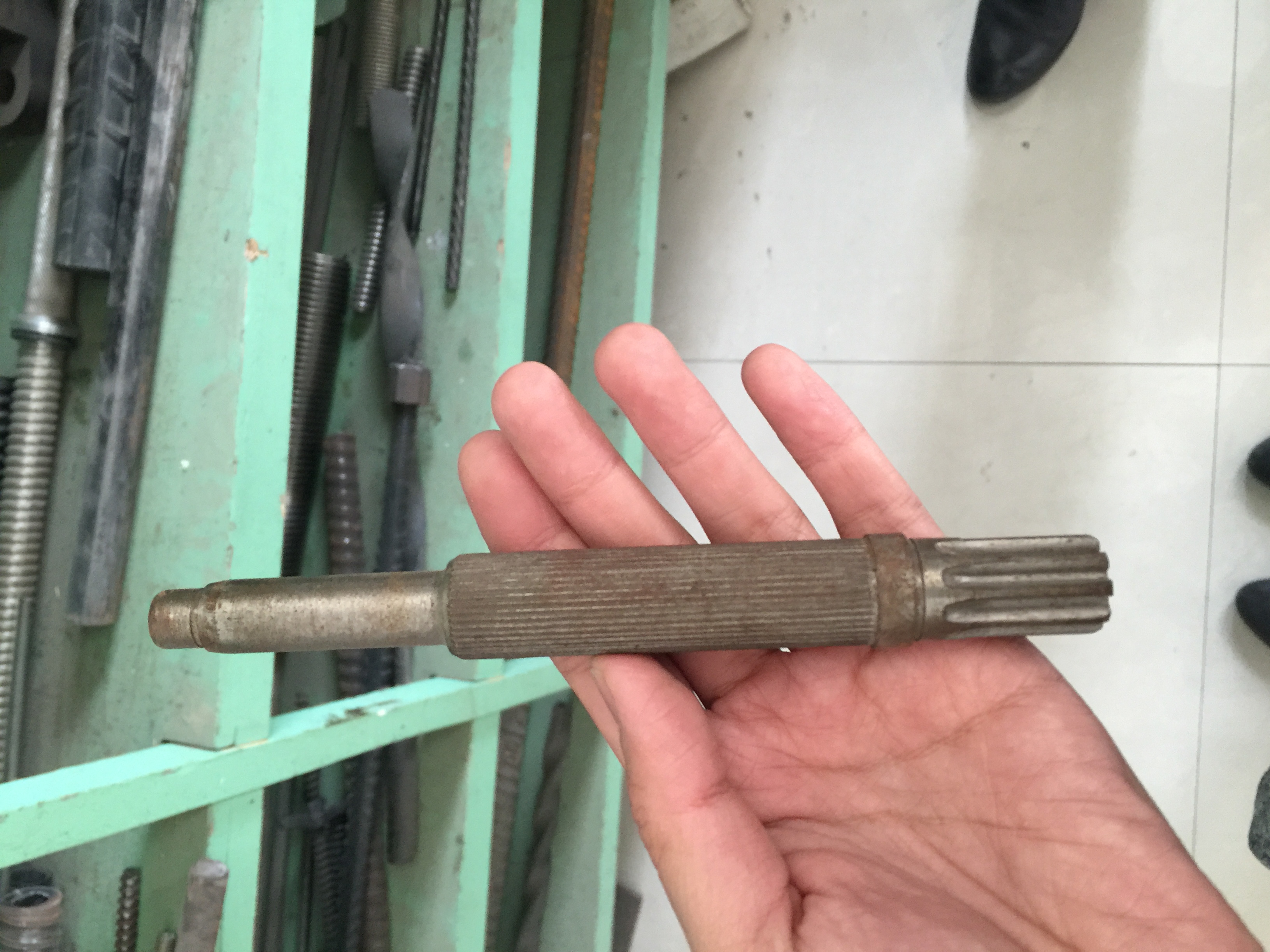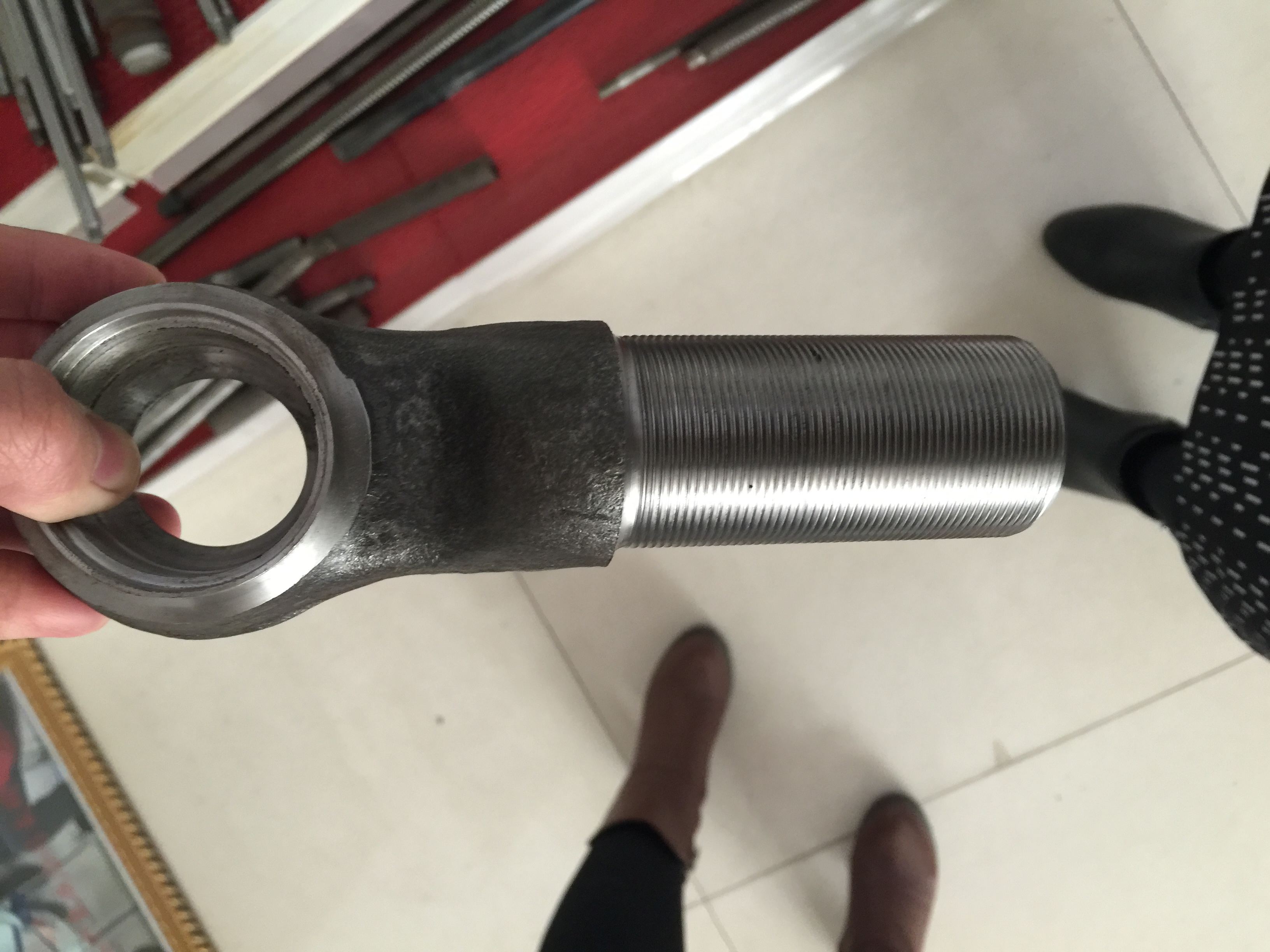 Informations sur la société:
YINGYEE MACHINERY AND TECHNOLOGY SERVICE CO., LTD
YINGYEE est le fabricant spécialisé dans diverses machines de formage à froid et lignes de production automatiques. Nous avons une merveilleuse équipe avec une technologie de pointe et d'excellentes ventes, qui offrent des produits professionnels et des services connexes. Nous avons prêté attention à la quantité et au service après-vente, avons reçu de bons commentaires et honorons les clients formels. Nous avons une grande équipe pour le service après-vente. Nous avons envoyé plusieurs patch après l'équipe de service à l'étranger pour terminer l'installation et le réglage des produits.

Nos produits étaient déjà vendus dans plus de 20 pays. Également inclus les États-Unis et l'Allemagne.
Produit principal :
Rouleau de toit formant la machine

Rouleau de porte de volet roulant formant la machine

Machine de formage de rouleaux de pannes C et Z

Rouleau de tuyau de descente formant la machine

Petit pain de quille léger formant la machine

Machine à cisailler

Dérouleur hydraulique

Machine à plier

Machine à refendre
FAQ:
Formation et installation:
1 Nous offrons un service d'installation local moyennant des frais payés et raisonnables.
2 Le test QT est le bienvenu et professionnel.
3. manuel et guide d'utilisation est facultatif si aucune visite et aucune installation.

Certification et service après-vente:
1. Correspond à la norme technologique, ISO produisant une certification
2. Certification CE
3. Garantie de 12 mois depuis la livraison. Planche.

Notre avantage:
1. Délai de livraison court
2. Communication efficace
3. Interface personnalisée.
Groupes de Produits : Fil Machine à rouler