Enfilez Rouleuse Modèle AA -630
Ce modèle est principalement utilisé pour différents types de roulement de fil extérieur de précision, y compris le fil commun, le fil trapézoïdal et le fil de module, la pièce à usiner à la forme circulaire, le redressement, les rides roulantes, les travaux légers et roulants, Adaptez le roulement du matériau: allongement et résistance à la traction 10% de moins que 1000N / mm ² de divers acier au carbone, l' acier allié et en métaux non ferreux.
Paramètres techniques:
Pressure of Roller max.




630KN




Rotary Speed of Main Shaft




8,14,21,33(r/min)




Working Dia




120mm




Feed Speed of Movable shaft




5mm/s




OD of Roller




260mm




Thread Length




(no limits)




BD of Roller




100mm

Rolling

Power




15kw




Roller Width max

200mm




Hydraulic Power




7.5kw




Dip Angle of Main Shaft




±10°




Weight




3000kg




Center Distance of Main shaft




210-380mm




Size




2100×2270×2330mm



Photos de la machine: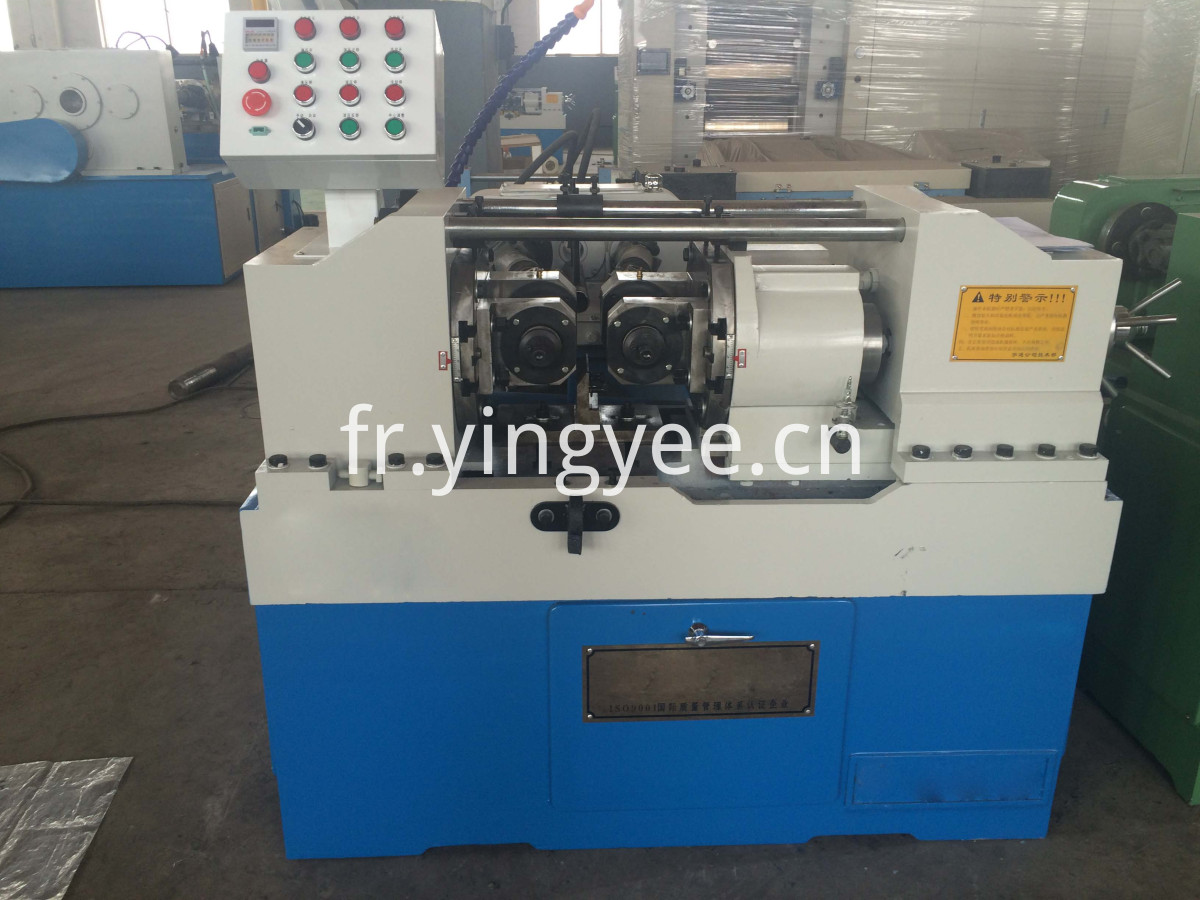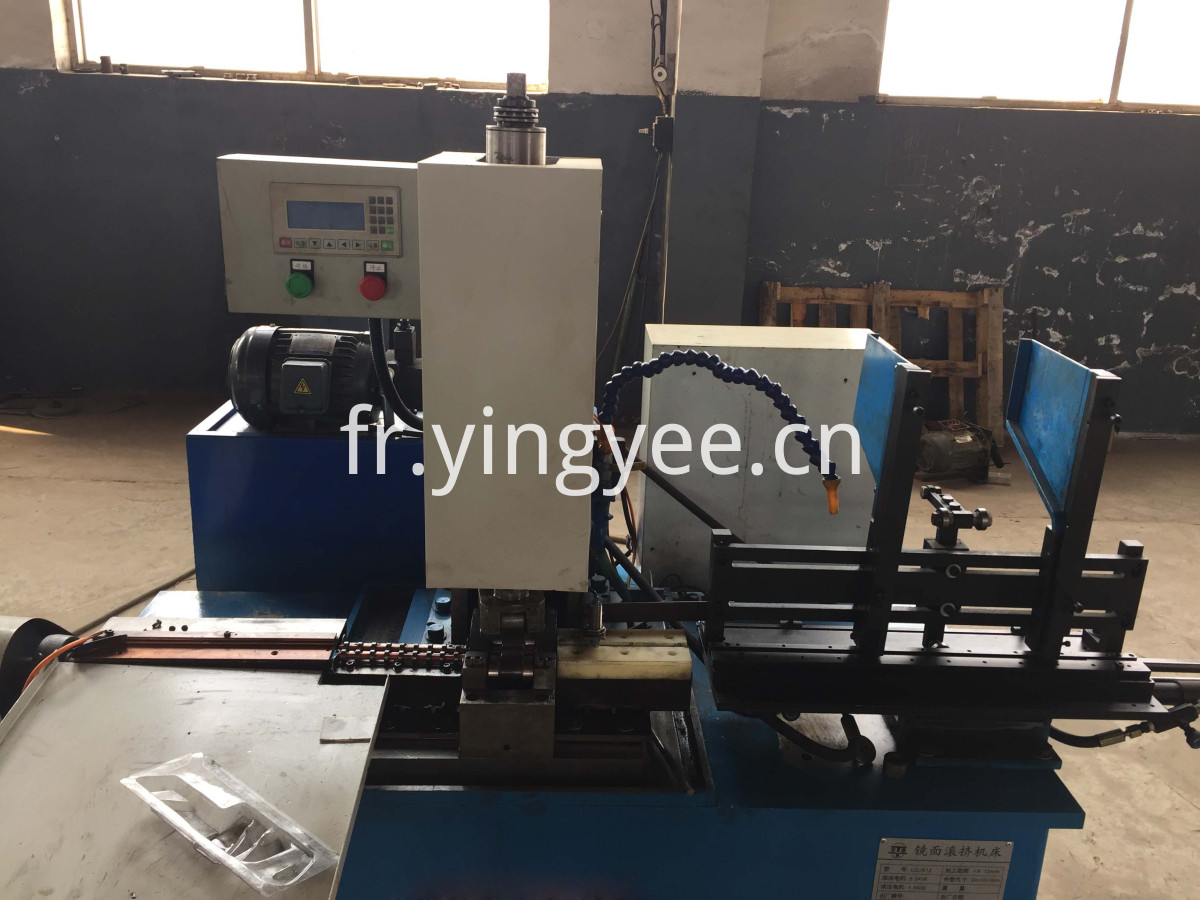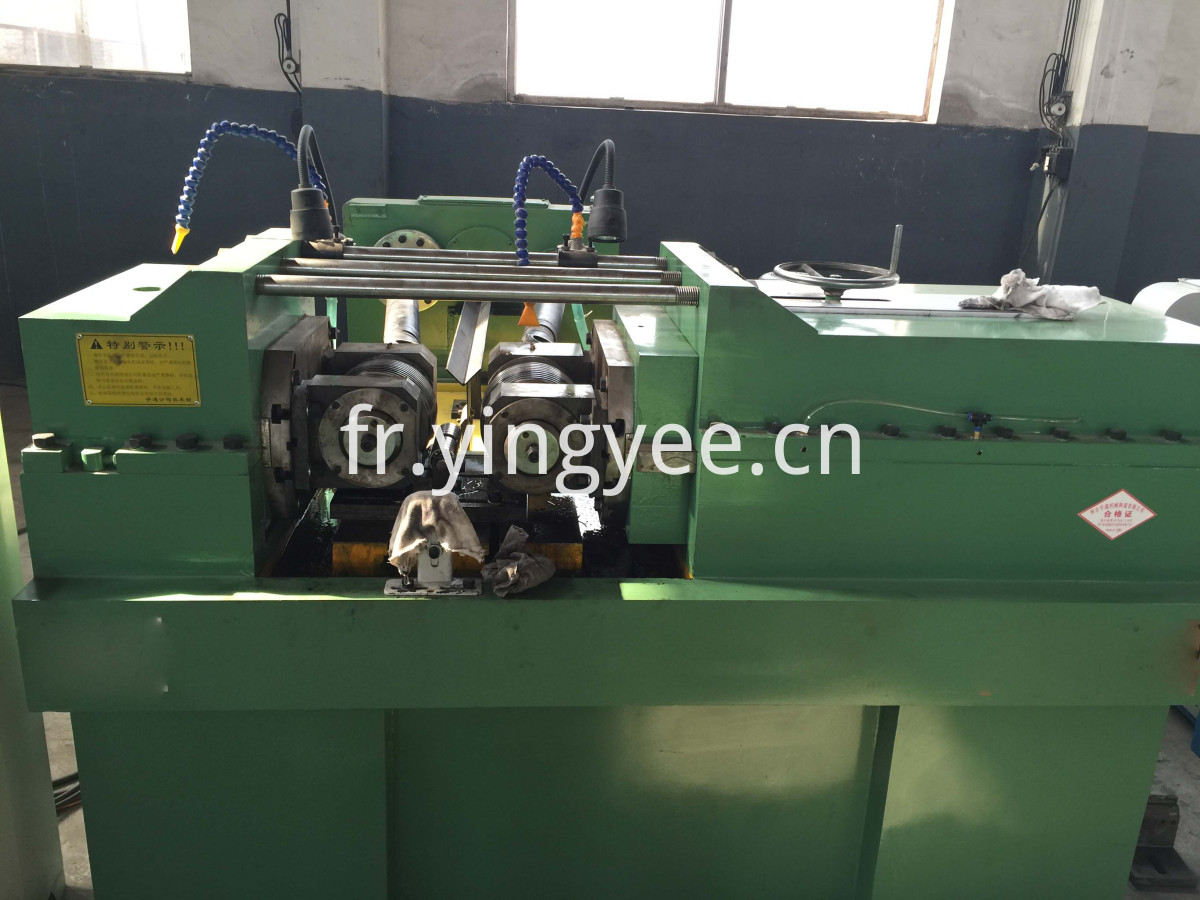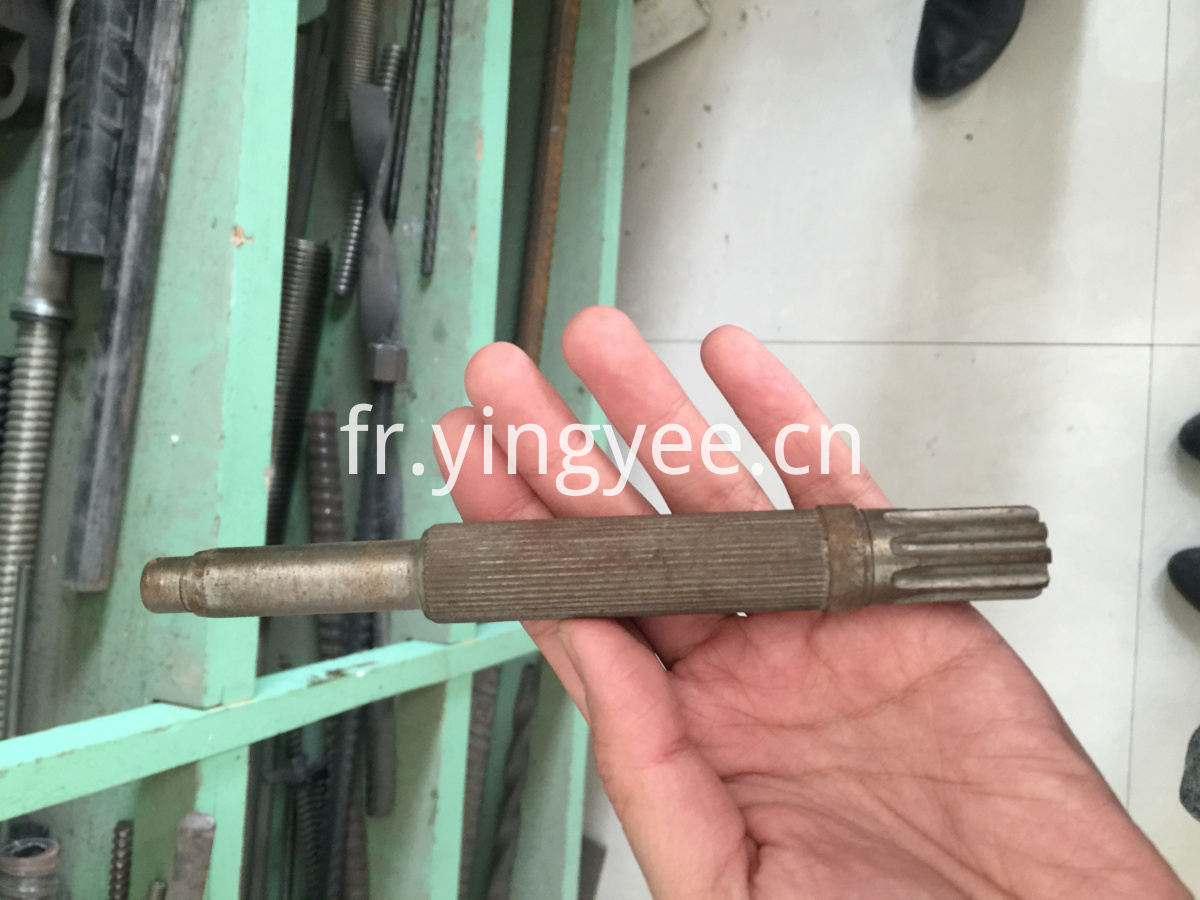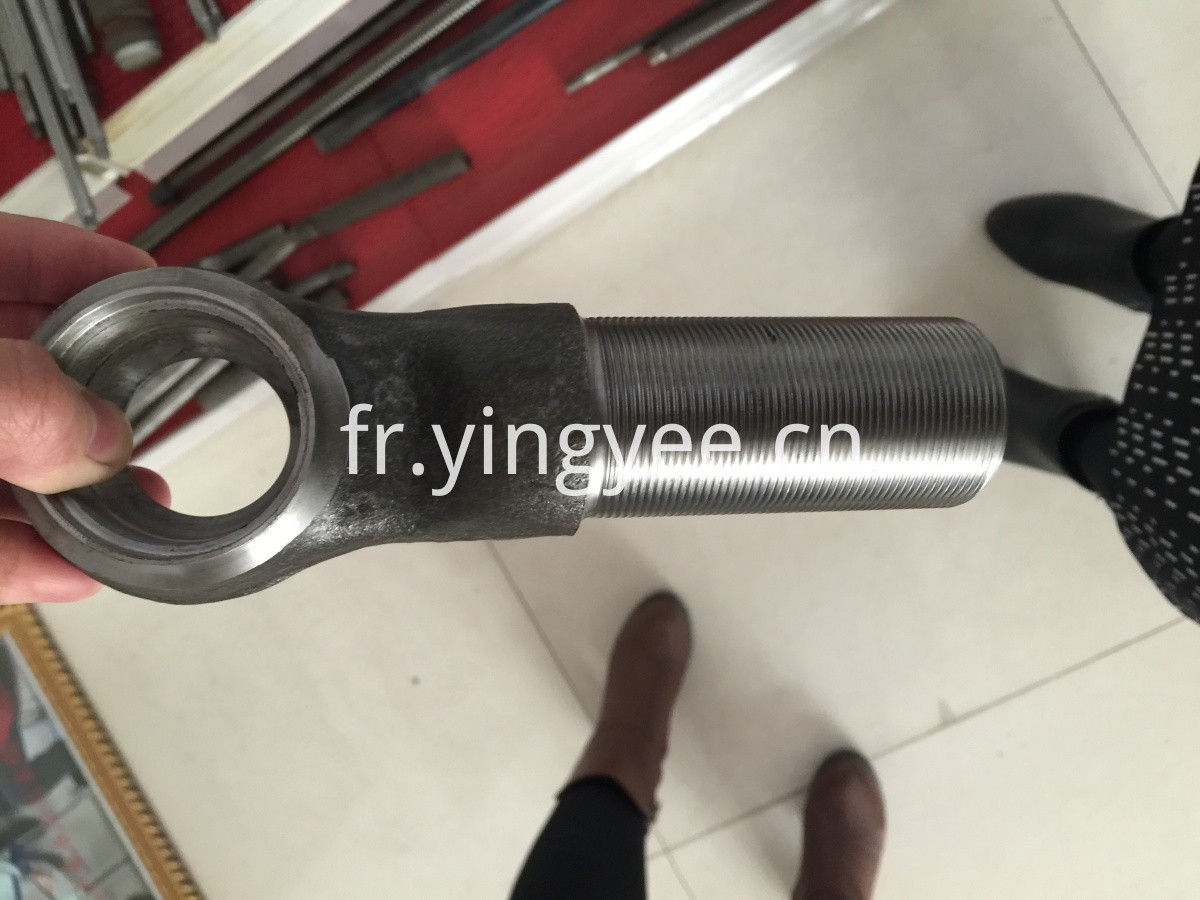 Informations sur la société:
YINGYEE MACHINERY AND TECHNOLOGY SERVICE CO., LTD
YINGYEE est le fabricant spécialisé dans diverses machines de formage à froid et des lignes de production automatiques. Nous avons une équipe merveilleuse avec une haute technologie et d'excellentes ventes, qui offrent des produits professionnels et des services connexes. Nous avons prêté attention à la quantité et après le service, obtenu de grands commentaires et honneur formel des clients. Nous avons une excellente équipe pour le service après-vente. Nous avons envoyé plusieurs équipes de patch after service à Oversea pour terminer l'installation et l'ajustement des produits.

Nos produits ont déjà été vendus dans plus de 20 pays. Aussi inclus les États-Unis et l'Allemagne.
Produit principal :
Machine à former le rouleau de toit

Machine de formage de rouleau de porte à volet rouleau

Machine de formage de rouleau de purlin de C et Z

Machine de formage de rouleaux de descente

Machine à formage de rouleaux de quille légère

Machine de cisaillement

Décoiler hydraulique

Machine à cintrer

Machine à découper
FAQ:
Formation et installation:
1 Nous offrons un service d'installation local en payant, frais raisonnables.
2 tests QT sont les bienvenus et professionnels.
3. Le guide manuel et d'utilisation est facultatif si aucune visite et aucune installation.

Certification et après service:
1. Correspond à la norme technologique, ISO produisant la certification
2. Certification CE
3. Garantie de 12 mois depuis la livraison. Planche.

Notre avantage:
1. Période de livraison courte
2. Communication efficace
3. Interface personnalisée.
Groupes de Produits : Fil Machine à rouler